Stone's Camps
Bridgton, ME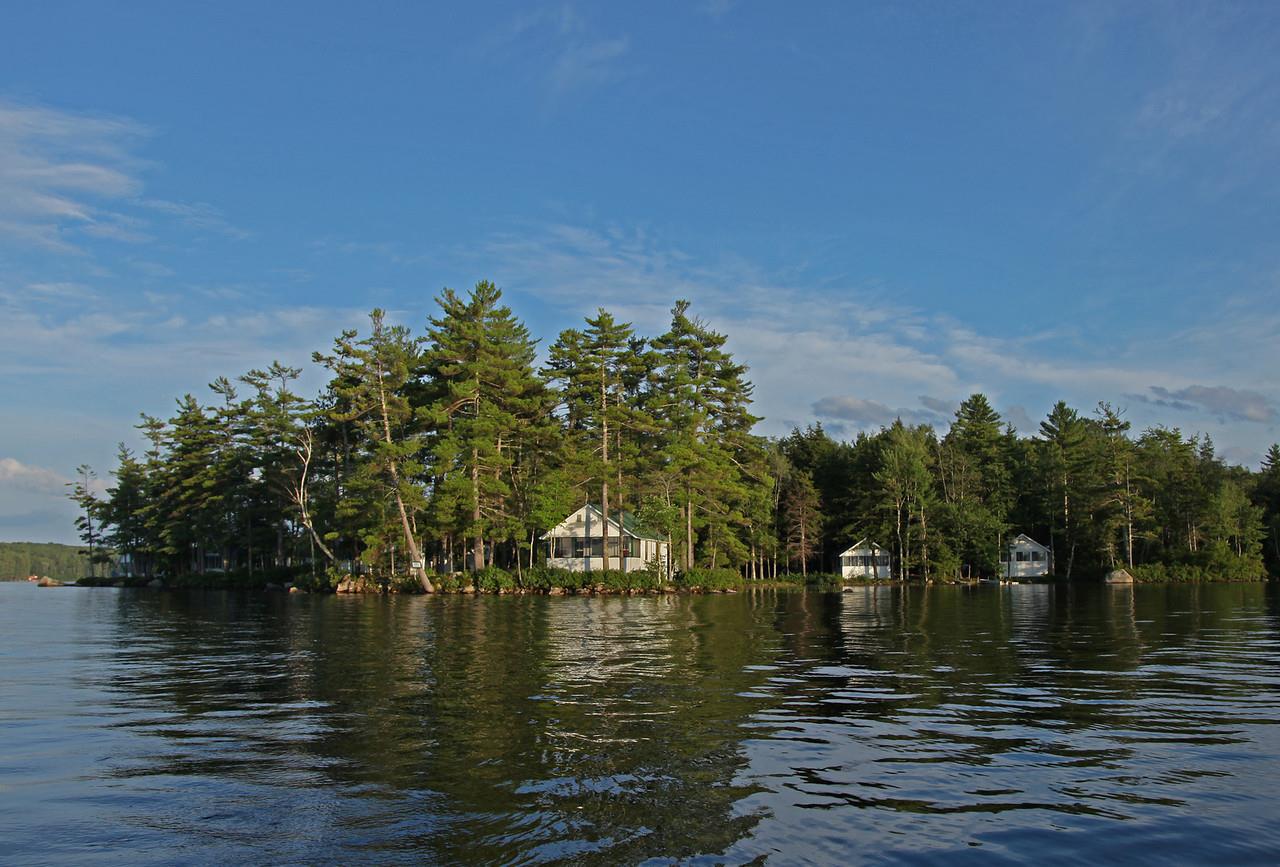 STONE'S CAMPS HISTORY
Happy vacationers, free from routine and formality, could unite the comforts of home with the unmarred ruggedness of the Maine outdoors…
They were called "housekeeping cottages", marketed by my entrepreneurial grandfather, Frank Stone, to be "where happy vacationers, free from routine and formality, could unite the comforts of home with the unmarred ruggedness of the Maine outdoors". The snug little green cabins tucked into the woods along Highland Lake in Bridgton, Maine, boasted full kitchens, bathrooms (eventually indoors), wood fireplaces, two bedrooms and a living room with knotty pine interiors, and screened-in porches – upscale design for the 1920's and 30's.
But along with the fresh milk delivered from his farm, ice harvested from the frozen lake in the winter and free use of his handmade boats, my grandfather also managed to deliver an element of magic. The vacationers not only had enjoyable stays, but many developed a deep love of the area, made memories, found and nurtured friendships, and raised families who subsequently brought their own children to visit.
THE IMAGERY OF STONE'S CAMPS
Stone's Camps sits on Highland Lake in Bridgeton, ME. The beauty of the lake has left families for generations in peaceful wonder.
Generations of families have built and created memories of Stone's Camps. We capture these here to document and enjoy those memories for generations to come.